Commercial Kitchen ESP Hood
Exhaust range hood is one of the important part of the ventilation system. Our hood style ESP is a special hood inside with electrostatic filters. The function is not only to extract the cooking smoke and grease vapor, but also to filter the cooking fumes and grease particles by electrostatic precipitator. ESP hood combines kitchen canopy exhaust hood with electrostatic filtration system which can be installed directly over the cooking appliance.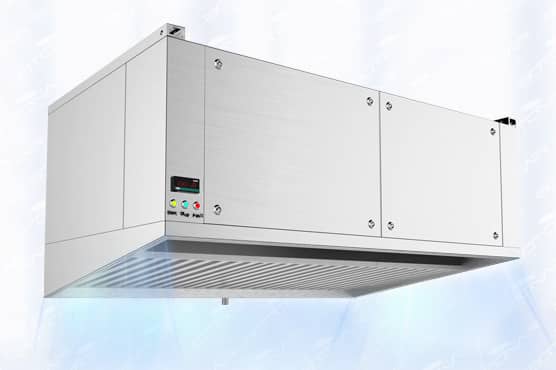 Air curtain design, preventing smoke lateral leakage.
Whole stainless Steel Design
Whole stainless steel structure, durable and easy on maintenance.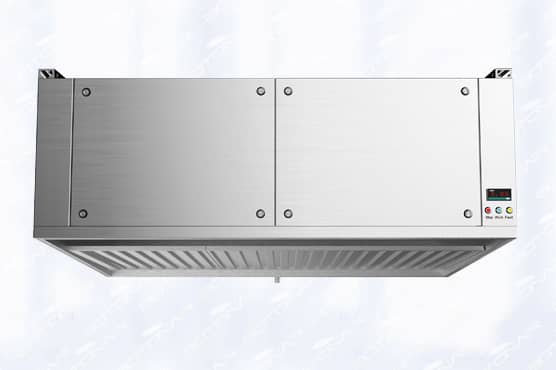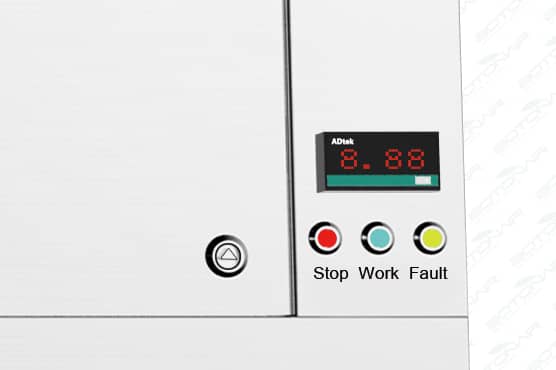 Digital Amperemeter Display
Digital amperemeter display,grasping equipment operation accurately.
Stable Transformer Technology
Adopting adjustable epoxy high voltage power with strong output power guarantees the equipment could achieve extremely high processing efficiency and years of stable operation. Its cucrrent intensity can be adjusted according to fume concentration.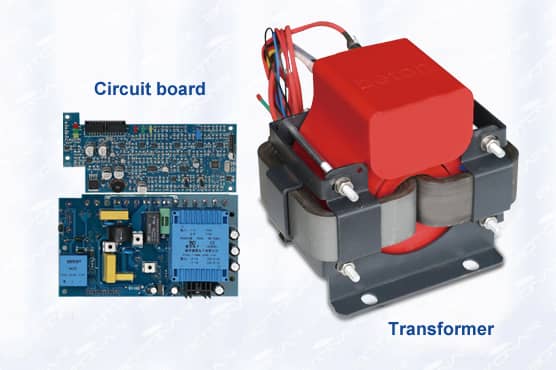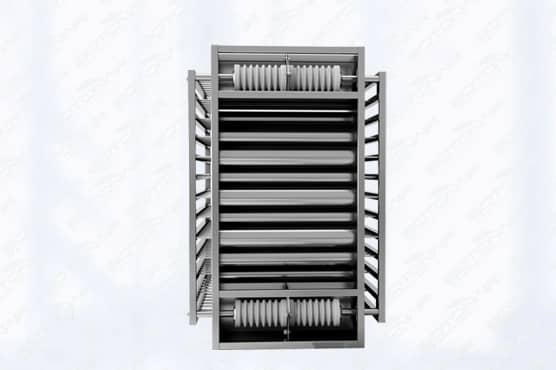 Creative Electrostatic Field Cell
The pioneered filtering module in the industry of whole stainless steel with bilateral cathode fixed technology make the equipment more stable and easier to clean.
We can save the kitchen space, especially for those low and small kitchen
There is no need to buy extra kitchen smoke filtration system and also no need to buy the conventional hood, which can save the cost
The range hood material is all 304 stainless steel and its thickness is 1.1 mm, more strong structure than any others
Double pass purification, efficiency can be reached above 98%
Digital intelligent high voltage power and control system
Digital amperemeter display, grasping equipment operation accurately
Whole stainless steel and dismountable structure, durable and easy on maintenance, installation and cleaning
Air curtain design, preventing smoke lateral leakage
Our filtering cell is both sides fixed and cylinder length is 330 mm. That means more collected area, better efficiency
According to the different kitchen situation, we can offer customized service. More flexible and convenient for customers
Restaurant kitchens in fast food, hotel, catering, dining hall etc
Before packed, all electrostatic precipitator units should be tested and each component should pass all these QC procedures before shipping to customers.
All good are packed in plastic sheet and wooden boxes/pallets.