Industrial Centrifugal Series Air Curtain
Full steel casing  – High effient motor –  Adjustable air direction –  Key switch
Product Features:
FINE WORKMANSHIP
The square reinforced structure is made from galvanized steel with power coated, sturdy and durable which is never being deformed.
STABLE PERFORMANCE
The centrifugal turbine fan is made from steel which is safe and durable. The high velocity powerful motor can meet the higher installation and special environments.
POWERFUL AIRFLOW
Centrifugal Metal fan blower (Fan diameter 160) supply powerful airflow. Large air outlet and higher air velocity reach up to 25m/s create more sufficient air volume.
Description
Application: installation in plant, cold storage, garage, workshop and other industrial use.
Theodoor Industrial super large wind Air Curtain
Extra wind force Air Curtain for special situations
Hard wire with one speed.
Steel cover design.
Adopting optimized electrical machinery, it operates reliably and safely.
Metallic Body and blowers
For Industrial application
Product Introduction
As a new modern decorative & high-level product – Air Curtain, also the air conditioners best partner. Applicable installation in a large cold storage, storage room or factory workshop door, air curtain can keep dust, moth, anti-harmful gases, prevent heating and cooling air loss, and so on.
Idetification & Installation Dimensions

Solution
Making life more comfortable inside
The Theodoor Air Curtain produces a high speed air current, dividing the inside and outside of the room into two independent temperature zones with the result that levels of interior air conditioning are maintained and the air is purified whilst energy is saved. Summer heat, winter cold, dust, insects, smoke, unpleasant odors and exhaust fumes are all kept out.
Prevent the loss of cool or warm air whilst economizing on electricity.
Efficient dust and insect-proofing..
Protect against smoke and noxious fumes.
Accelerate air circulation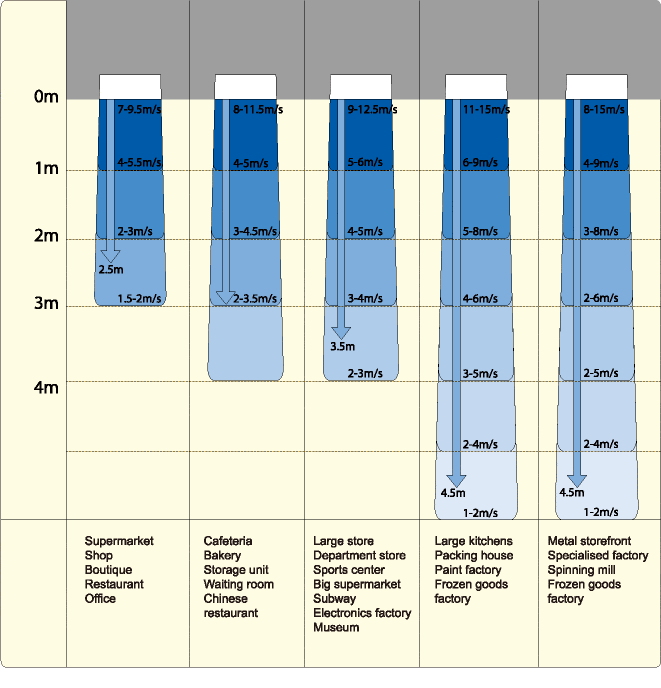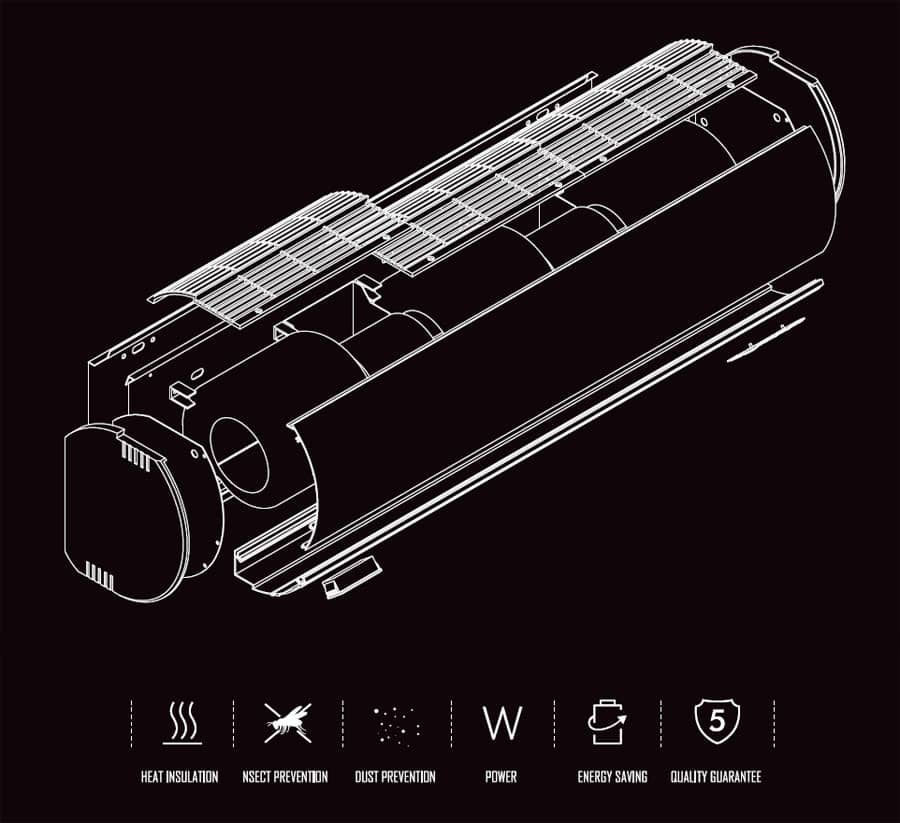 INGENUITY WORKMANSHIP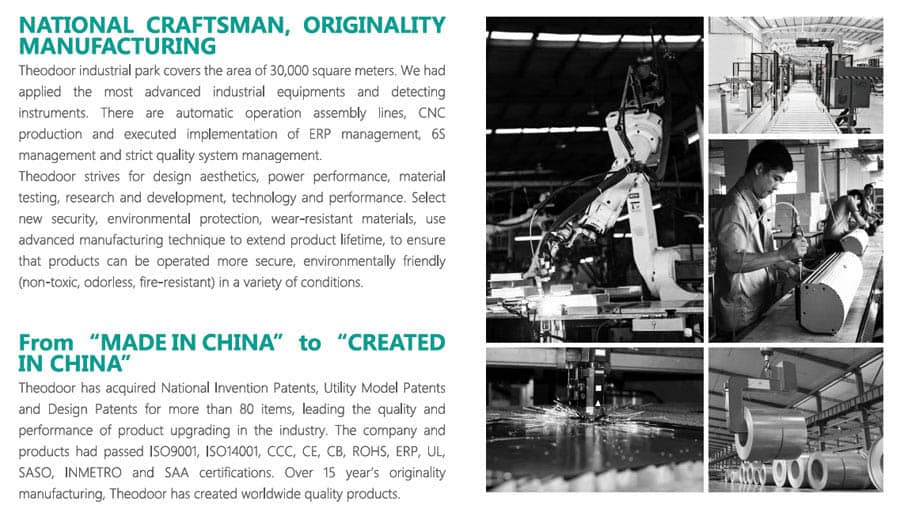 Provide you the unusual confort experience
THEODOOR AIR CURTAIN WITH LOW NOISE AND QUIETER ENVIRONMENT
Theodoor Air Curtain adopt non-isometric quiet impellers to avoid the maximum noise frequency areal. Combined with scientific airflow design, it can redece noise effectively under stable operation. The working noise is around 50 dB which is as quiet as the office.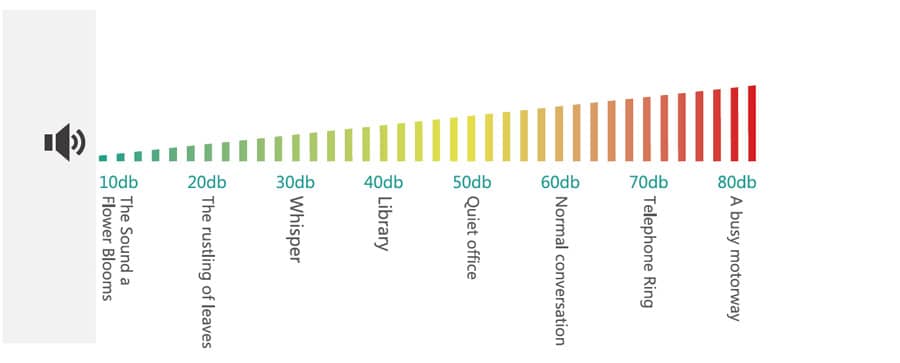 Powerful isolation, Efficient and energy saving
THEODOOR AIR CURTAIN FUNCTIONS
Air curtain is an air fresher equipment, to form an "invisible air door" by running of high speed motor with cross flow or centrifugal blower. It has been widely used in electronic, medicine making, food processing, precision processing, chemical, business areas and other industry. It can effectively isolate convection indoor and outdoor and keep temperature and humidity. Air curtain is also called air door, air barrier etc.
Dust-proof, insect prevention
Theodoor air curtain creates high speed and strong air flow, preventing dust from outside efficiently, deeping clean indoor environment.
Isolate the smell
Air curtain's high speed air flow can isolate outdoor gas and oil, poisonous gas. It also resists smells from kitchen, dining hall, chemical laboratory, freezer etc. Creating a fresh and comfortable environment.
Energy saving
The air door separates outdoor from indoor, resisting the escape of indoor cold air/warm air. Thus, it can save the energy consumption of air conditioner in a huge extent. Taking an important role for keeping constant temperature and saving energy in shops, restaurants, and other entertainment places, where have huge flow of people.
Comfortable heating
Theodoor heating air curtain series, water warm/vapor air curtain series with high safety performance and prompt temperature-rising could rise and keep temperature at entrance and exit, bring comfortable and warm feeling for passengers in winter.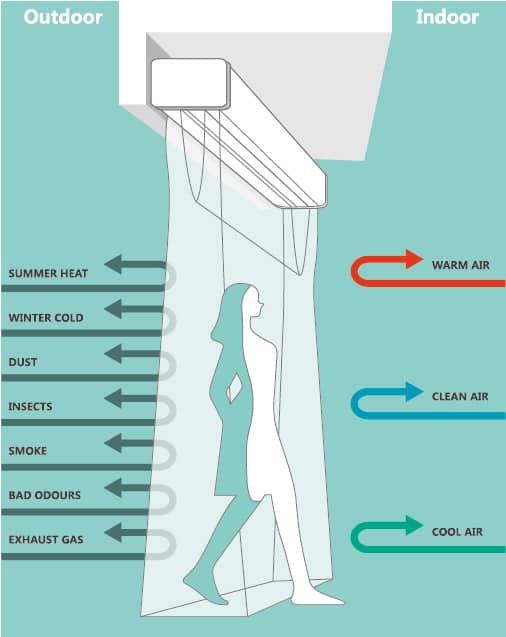 Powerful engine, stronger performance
DC MOTOR
Generally used for the equipment to start and control speed at high performance requirements, which need high manufacturing cost, have good performance and good adaptability for humidity and corrosion environment.